Almost everyone loves a creative interior space. The design and nature of the place you live in, work at, and dine in, have been proven to affect your mental status and quality of your output. In that regard, it is important to have an appropriately designed interior for maximum comfort and productivity.
We all have different preferences when it comes to interior décor, just in the same manner in which different styles appeal to different people. The beauty of this age is that we have nowadays one stop shop for your home interior needs including different flooring types, internal and external doors, a mix of luxurious wall-coverings designs and outdoor decking and cladding.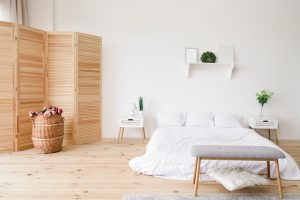 Decorating your house is tough but it can also be fun! And you can do a lot with it if you have a few key pieces to make it feel more like a stylish home. Your home design starts with the right flooring and wall-covering colors which will create your pallete colors to be able to add your furniture and accessories to give it the unique design. We've rounded up some room decor essentials you need!
If your taste is for classic home decor, Engineered wood flooring is the classic among floor-coverings – being both timeless and modern. Wood flooring material quality represents a natural and pleasant living experience.
Wood floor Collection

Laminate Floor Collection

Water Resistant Flooring Collection

Wall coverings

Door Styles